Admission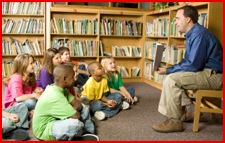 ABC Little School admits students of any race, color, national and ethnic origin. Our admissions are on first-come, first-serve basis with priority given to currently enrolled children and their siblings.
We advise that you make an appointment for a tour of our facility, so you can observe our program. This will give you an opportunity to talk with an administrator about our philosophy, curriculum and school policies.
We invite all prospective families to join us for a play date between the hours of 9:30 am and 11:30 am for an opportunity to experience ABC Little School fun and nurturing enviroment (by appointment only).
New 2013-2014 Academic Year begins September 3, 2013
WE ARE ACCEPTING REGISTRATIONS FOR 2013-2014 ACADEMIC YEAR.
Discounted Tution is offered for siblings.
CCRC , DCFS , Crystal Stairs , Pathway Programs Accepted.
Hours of Operation and Enrollment Ages :

West Hollywood :

7 am to 6 pm
2 years to 6 years

Studio City :

6:30 am to 6 pm
18 months – 1 grade

Van Nuys :

6:30 am to 6 pm
18 months – 2 grade

Sherman Oaks :

6:30 am to 6 pm
2 years – 1 grade